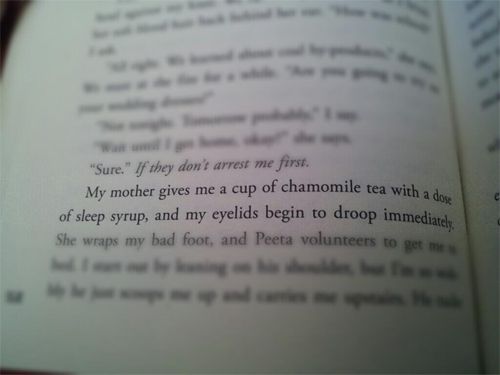 This is the tea that I desperately need in my life.
Ugh, Catching Fire was amazeballs and then some. This is an example of what any and all book-to-movie adaptations should be like because save for a few details they eliminated in the first movie, it was basically the book in its entirety, chapter by chapter. The cliffhanger at the end of the book was just as gut-wrenching in the movie and Mockingjay is just going to be downright painful to watch. Part One comes out on my birthday too, aaaahhhh!
The snow has begun to fall and I'm not looking forward to trekking to work in it tomorrow. Ease up, Mother Nature.
:
satisfied
: TV: Dancing With The Stars